Wind Resonance Bauble (trading card)
A card in the Grand Archive trading card game.
Table of Contents
DOAp · EN-023 U
This card is part of the Dawn of Ashes Prelude set.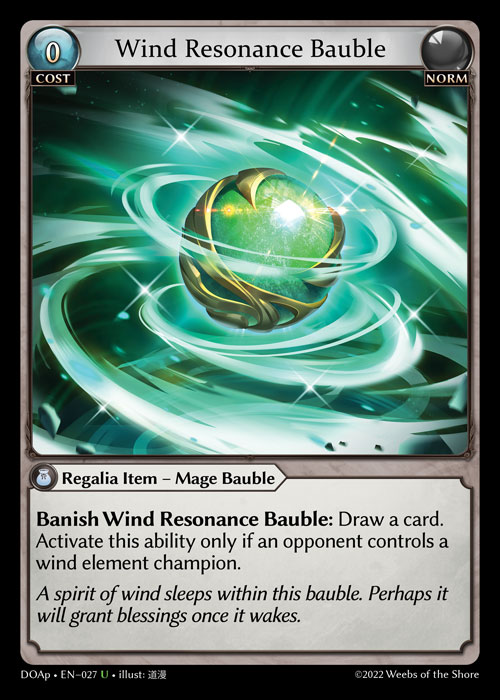 Effect
Banish Wind Resonance Bauble:

Draw a card. Activate this ability only if an opponent controls a wind element champion.
Population
Normal – ≈7,500
For the full card stats, view this card on Grand Archive Index.