Wilderness Harpist (card)
A card in the Grand Archive trading card game.
Table of Contents
DOA 1st · EN-230 C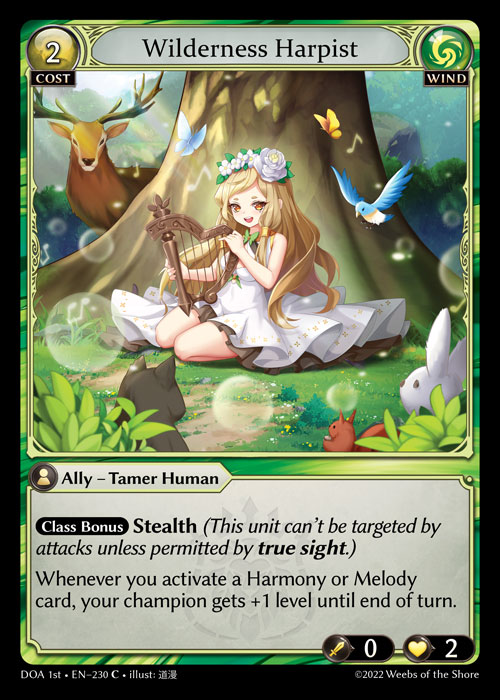 Effect
Class Bonus

Stealth

(This unit can't be targeted by attacks unless permitted by

true sight

.) Whenever you activate a Harmony or Melody card, your champion gets +1 level until end of turn.
Population
Normal ≈24,000
Foil ≈157