Varuck, Smoldering Spire (card)
A card in the Grand Archive trading card game.
Table of Contents
DOA 1st · EN-158 SR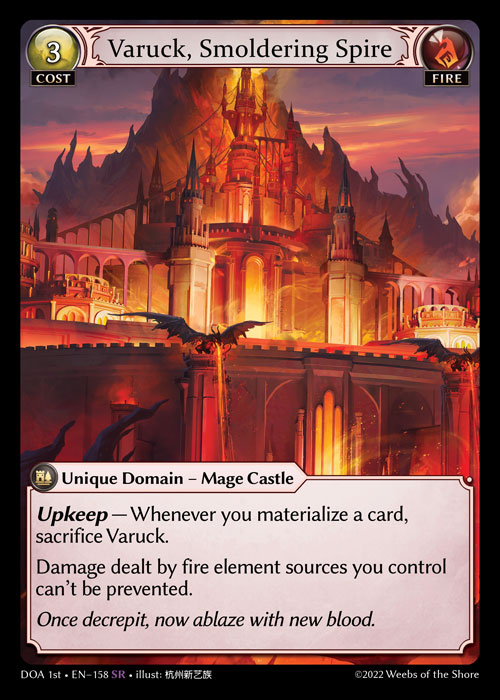 Effect
Upkeep

— Whenever you materialize a card, sacrifice Varuck. Damage dealt by fire element sources you control can't be prevented.
Rules
2022-12-27 – Champions are considered to be of each element as cards that exists in their lineage. Damage from a fire element champion's attacks becomes unpreventable under the effects of Varuck.
Population
Normal ≈2,400
Foil ≈109