Strike from the Mist (card)
A card in the Grand Archive trading card game.
Table of Contents
DOA 1st · EN-193 U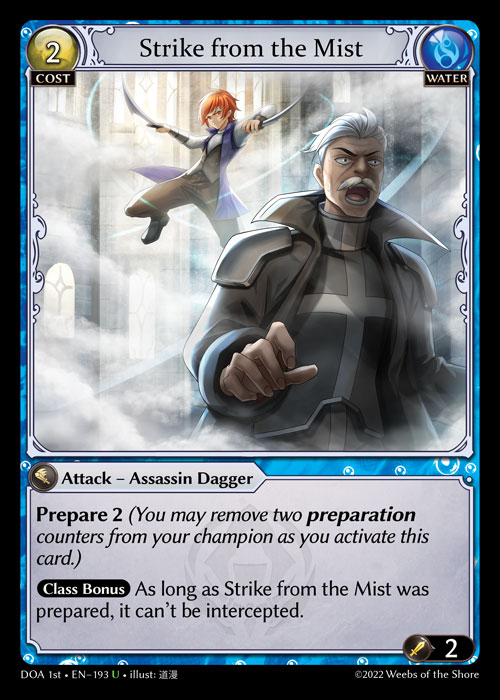 Effect
Prepare 2

(You may remove two

preparation

counters from your champion as you activate this card.)

Class Bonus

As long as Strike from the Mist was prepared, it can't be intercepted.
Population
Normal ≈8,400
Foil ≈141