Spirit Blade: Ghost Strike (trading card)
A card in the Grand Archive trading card game.
Table of Contents
DOAp · EN-106 U
This card is part of the Dawn of Ashes Prelude set.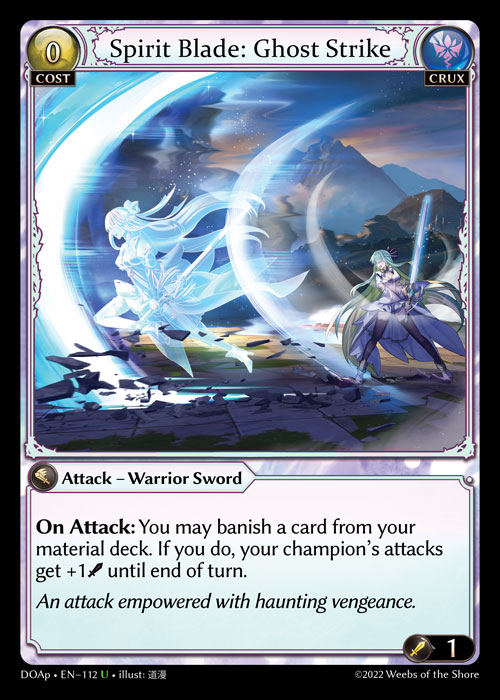 Effect
Spectral Shift

(When you activate this card, you may pay an additional 2. If you do, banish this card as it resolves, then return a crux element card from your graveyard to your hand.)

On Attack:

You may banish a card from your material deck. If you do, your champion's attacks get +1 until end of turn.
Rules
2022-03-10 – Attack cards resolve as damage is dealt. This means if you paid for the Spectral Shift cost, you would banish this card On Hit, and return a crux element card to your hand.
Population
Normal – ≈30,000
For the full card stats, view this card on Grand Archive Index.