Spirit Blade: Ascension (trading card)
A card in the Grand Archive trading card game.
Table of Contents
DOAp · EN-104 R
This card is part of the Dawn of Ashes Prelude set.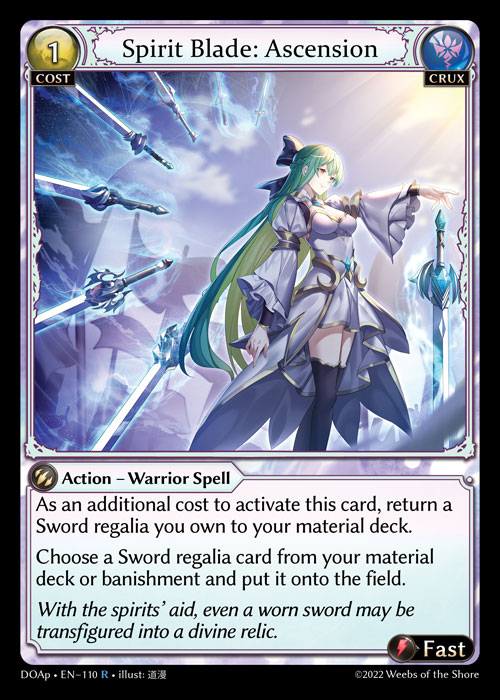 Effect
As an additional cost to activate this card, return a Sword regalia you own to your material deck. Choose a Sword regalia card from your material deck or banishment and put it onto the field.
Population
Normal – ≈15,000
For the full card stats, view this card on Grand Archive Index.