A card in the Grand Archive trading card game.
Table of Contents
DOA 1st · EN-191 R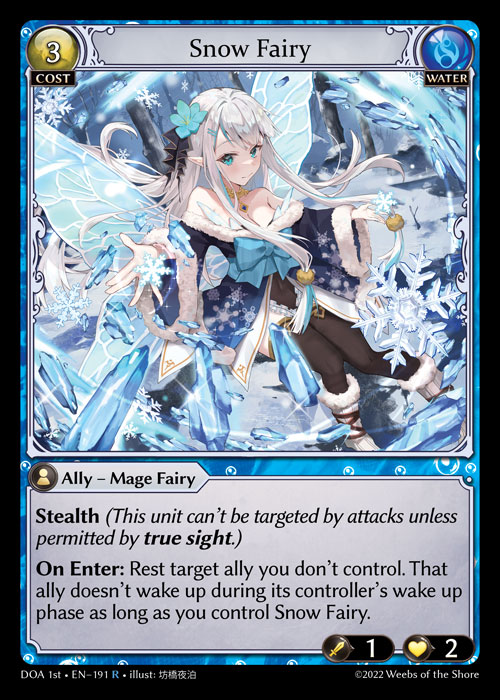 Effect
Stealth

(This unit can't be targeted by attacks unless permitted by

true sight

.)

On Enter:

Rest target ally you don't control. That ally doesn't wake up during its controller's wake up phase as long as you control Snow Fairy.
Population
Normal ≈4,000
Foil ≈127