A card in the Grand Archive trading card game.
Table of Contents
DOA 1st · EN-050 C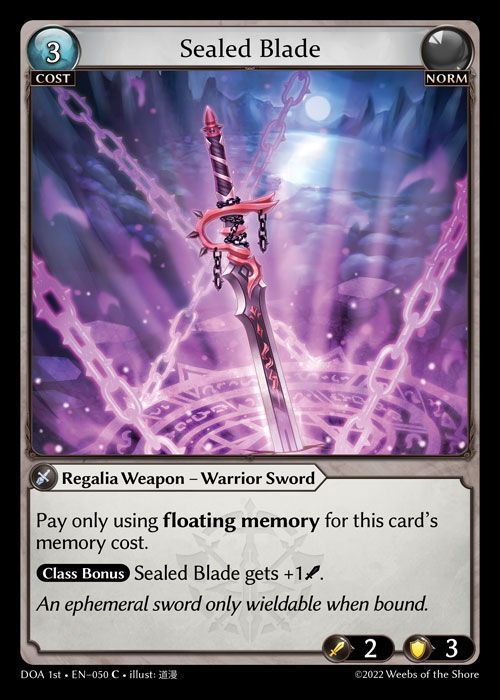 Effect
Pay only using

floating memory

for this card's memory cost.

Class Bonus

Sealed Blade gets +1.
Rules
2022-12-27 – Additional costs levied onto Sealed Blade must also be paid with Floating Memory. If Sealed Blade gains an additional cost that isn't a memory cost, then it's costs can't be paid for.
Population
Normal ≈24,000
Foil ≈157