A card in the Grand Archive trading card game.
Table of Contents
DOA 1st · EN-048 U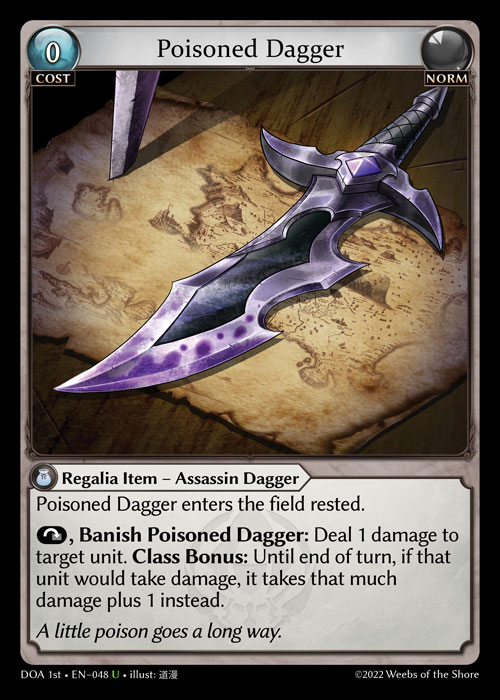 Effect
Poisoned Dagger enters the field rested.

, Banish Poisoned Dagger:

Deal 1 damage to target unit.

Class Bonus:

Until end of turn, if that unit were to take damage, it takes that much damage plus 1 instead.
Population
Normal ≈8,400
Foil ≈141