A card in the Grand Archive trading card game.
Table of Contents
DOA 1st · EN-216 R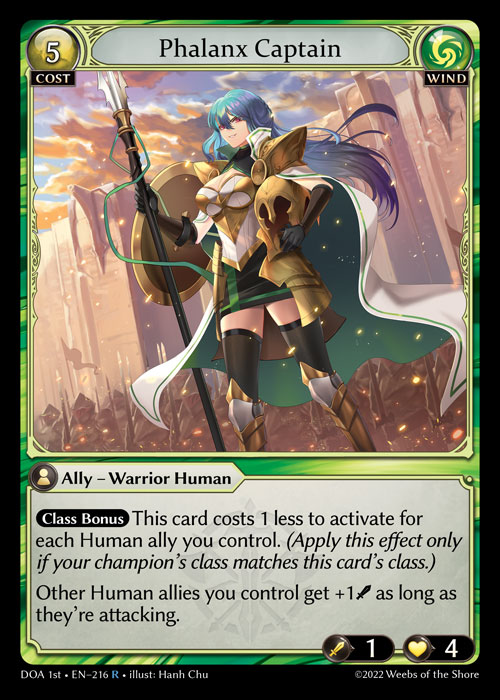 Effect
Class Bonus

This card costs 1 less to activate for each Human ally you control.

(Apply this effect only if your champion's class matches this card's class.)

Other Human allies you control get +1 as long as they're attacking.
Population
Normal ≈4,000
Foil ≈127