Nimue, Cursed Touch (trading card)
A card in the Grand Archive trading card game.
Table of Contents
DOAp · EN-044KS SR
This card is part of the Dawn of Ashes Prelude set.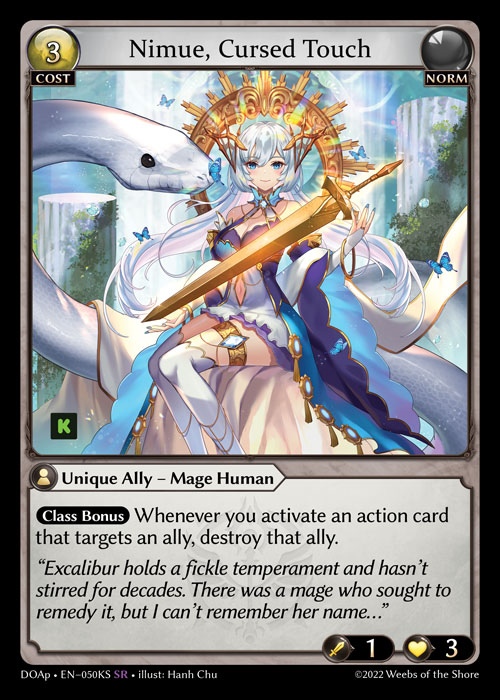 Effect
Class Bonus

Whenever you activate an action card that targets an ally, destroy that ally.
Rules
2022-03-10 – If Nimue's effect destroys an ally targeted by an action, and if that action needs that ally to be present to resolve, the action is negated. The action's effects will not happen.
Population
Normal – ≈1,250
For the full card stats, view this card on Grand Archive Index.