Mordred, Flawless Blade (card)
A card in the Grand Archive trading card game.
Table of Contents
DOA 1st · EN-018 C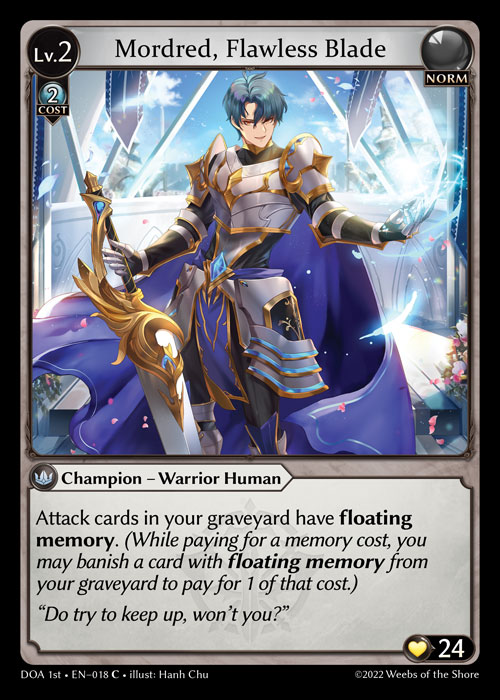 Effect
Attack cards in your graveyard have

floating memory

. (While paying for a memory cost, you may banish a card with

floating memory

from your graveyard to pay for 1 of that cost.)
Rules
2022-12-27 – Multiple instances of floating memory on the same card are redundant. Any instances beyond the first are ignored.
Population
Normal ≈24,000