A card in the Grand Archive trading card game.
Table of Contents
DOA 1st · EN-180 R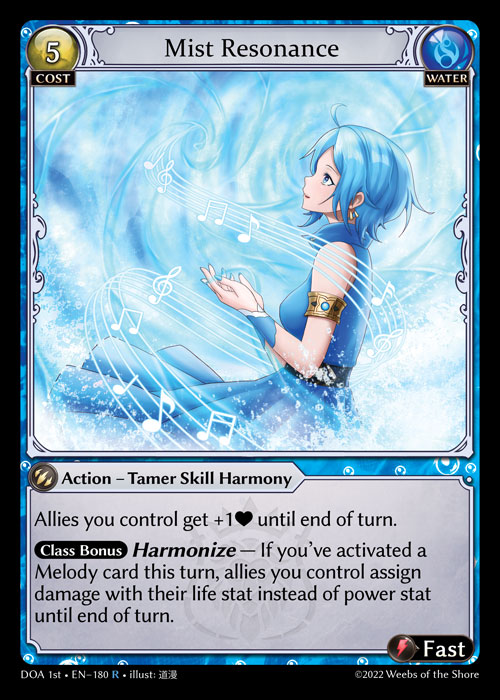 Effect
Allies you control get +1 until end of turn.

Class Bonus

Harmonize

— If you've activated a Melody card this turn, allies you control assign damage with their life stat instead of power stat until end of turn.
Population
Normal ≈4,000
Foil ≈127