A card in the Grand Archive trading card game.
Table of Contents
DOA 1st · EN-043 U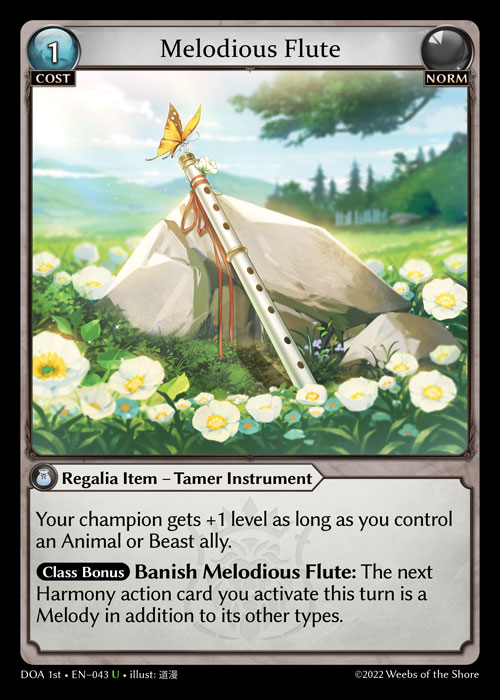 Effect
Your champion gets +1 level as long as you control an Animal or Beast ally.

Class Bonus

Banish Melodious Flute:

The next Harmony action card you activate this turn is a Melody in addition to its other types.
Population
Normal ≈8,400
Foil ≈141