A card in the Grand Archive trading card game.
Table of Contents
DOA 1st · EN-066 UR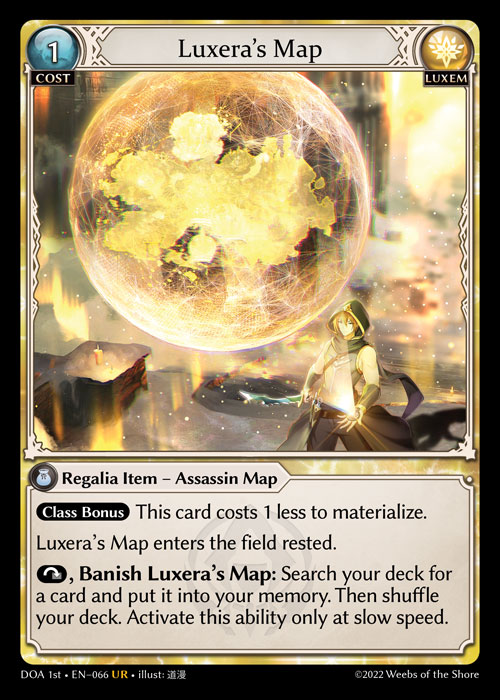 Effect
Class Bonus

This card costs 1 less to materialize. Luxera's Map enters the field rested.

, Banish Luxera's Map:

Search your deck for a card and put it into your memory. Then shuffle your deck. Activate this ability only at slow speed.
Population
Normal ≈2,500
Foil ≈90