A card in the Grand Archive trading card game.
Table of Contents
DOA 1st · EN-272 R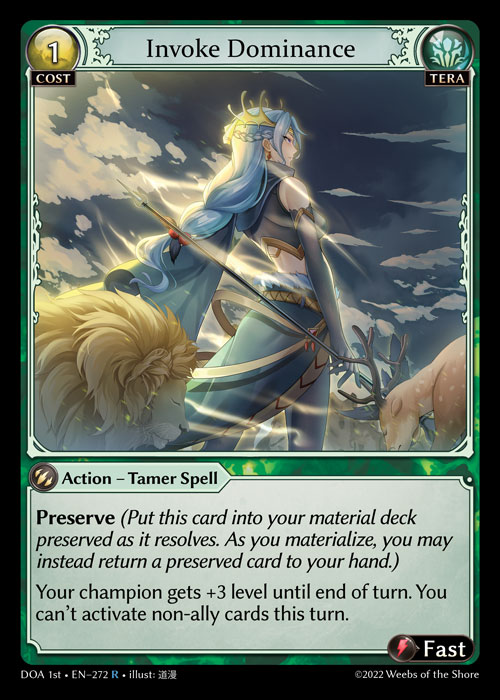 Effect
Preserve

(Put this card into your material deck preserved as it resolves. As you materialize, you may instead return a preserved card to your hand.)

Your champion gets +3 level until end of turn. You can't activate non-ally cards this turn.
Population
Normal ≈4,000
Foil ≈127