A card in the Grand Archive trading card game.
Table of Contents
DOA 1st · EN-250 SR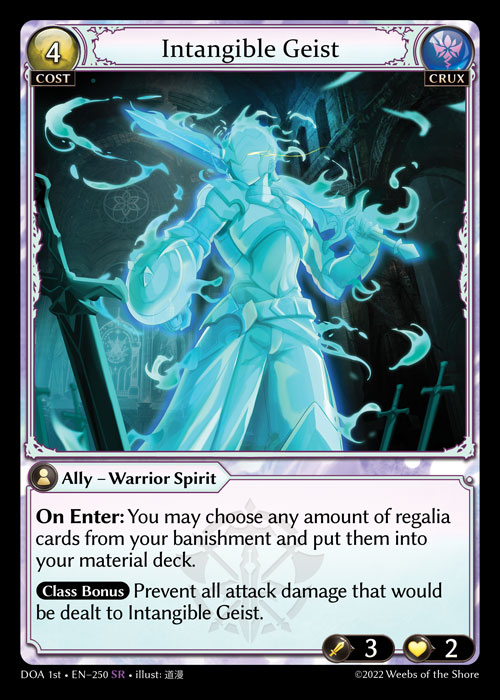 Effect
On Enter:

You may choose any amount of regalia cards from your banishment and put them into your material deck.

Class Bonus

Prevent all attack damage that would be dealt to Intangible Geist.
Population
Normal ≈2,400
Foil ≈109