Hymn of Gaia's Grace (card)
A card in the Grand Archive trading card game.
Table of Contents
DOA 1st · EN-271 SR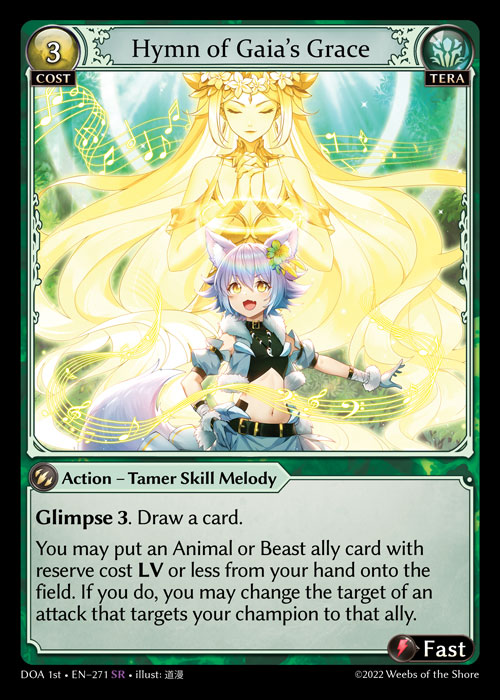 Effect
Glimpse 3

. Draw a card. You may put an Animal or Beast ally card with reserve cost

LV

or less from your hand onto the field. If you do, you may change the target of an attack that targets your champion to that ally.
Population
Normal ≈2,400
Foil ≈109