Gildas, Chronicler of Aesa (trading card)
A card in the Grand Archive trading card game.
Table of Contents
DOAp · EN-036KS SR
This card is part of the Dawn of Ashes Prelude set.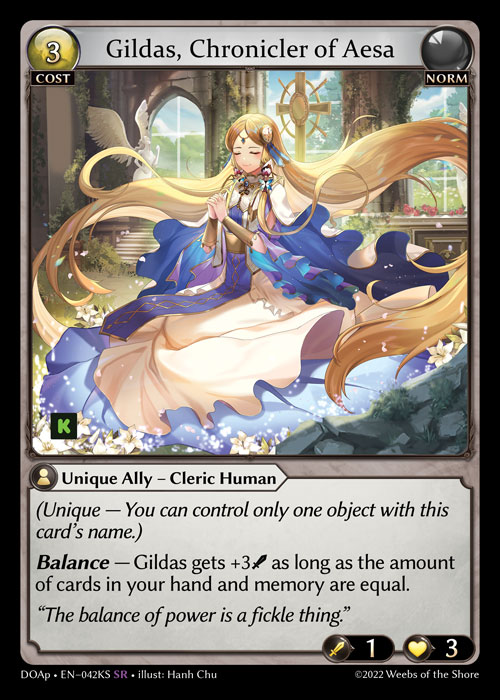 Effect
(Unique — You may control only one object with this card's name.)

Gildas gets +3 as long as the amount of cards in your hand and memory are equal.
Population
Normal – ≈1,250
For the full card stats, view this card on Grand Archive Index.