Galatine, Sword of Sunlight (card)
A card in the Grand Archive trading card game.
Table of Contents
DOA 1st · EN-037 SR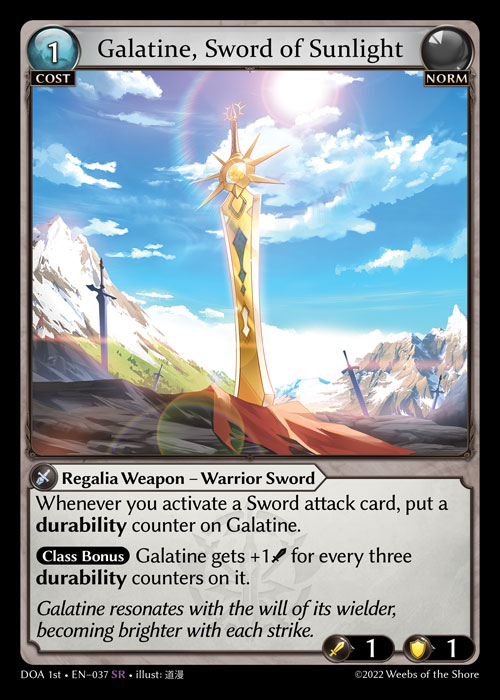 Effect
Whenever you activate a Sword attack card, put a

durability

counter on Galatine.

Class Bonus

Galatine gets +1 for every three

durability

counters on it.
Rules
2022-12-27 – Durability counters are removed from weapons being used in an attack during the damage step of the combat phase. This allows Galatine to gain durability counters when attack cards are activated before losing it in the combat phase.
Population
Normal ≈2,400
Foil ≈109