Galahad, Court Knight (trading card)
A card in the Grand Archive trading card game.
Table of Contents
DOAp · EN-035KS SR
This card is part of the Dawn of Ashes Prelude set.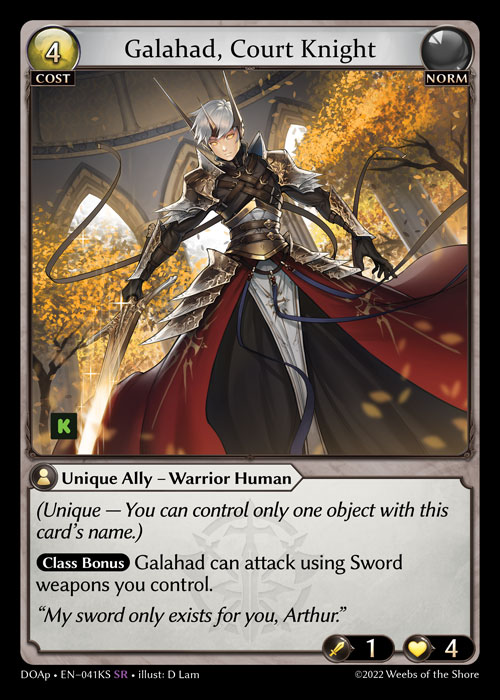 Effect
(Unique — You may control only one object with this card's name.)

Class Bonus

Galahad can attack using Sword weapons you control.
Rules
2022-03-10 – If Galahad uses a weapon, a durability counter on that weapon is removed as normal when damage is dealt. In addition, the weapon's effects are applied as normal.
Population
Normal – ≈1,250
For the full card stats, view this card on Grand Archive Index.