Fervent Beastmaster (card)
A card in the Grand Archive trading card game.
Table of Contents
DOA 1st · EN-086 SR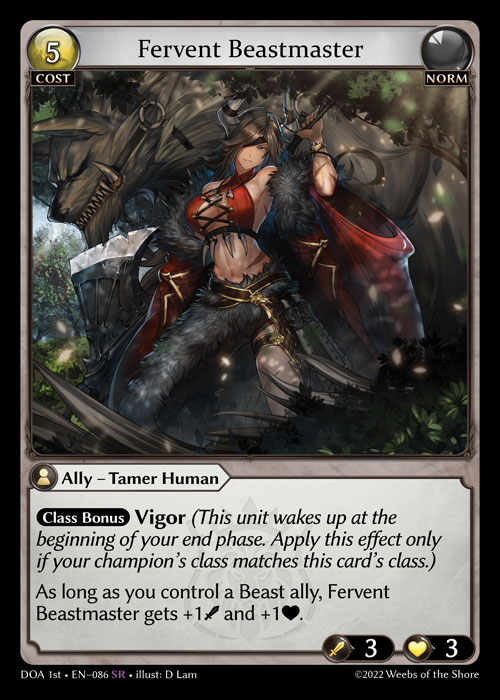 Effect
Class Bonus

Vigor

(This unit wakes up at the beginning of your end phase. Apply this effect only if your champion's class matches this card's class.)

As long as you control a Beast ally, Fervent Beastmaster gets +1 and +1.
Population
Normal ≈2,400
Foil ≈109