A card in the Grand Archive trading card game.
Table of Contents
DOA 1st · EN-211 U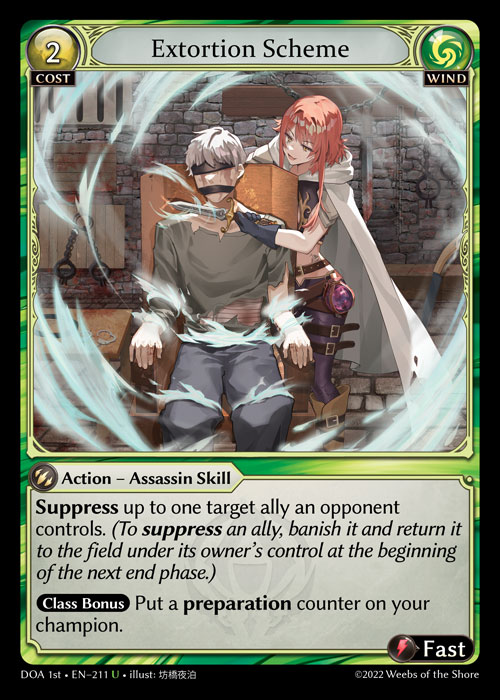 Effect
Suppress

up to one target ally an opponent controls. (To

suppress

an ally, banish it and return it to the field under its owner's control at the beginning of the next end phase.)

Class Bonus

Put a

preparation

counter on your champion.
Population
Normal ≈8,400
Foil ≈141