Excalibur, Cursed Sword (card)
A card in the Grand Archive trading card game.
Table of Contents
DOA 1st · EN-034 SR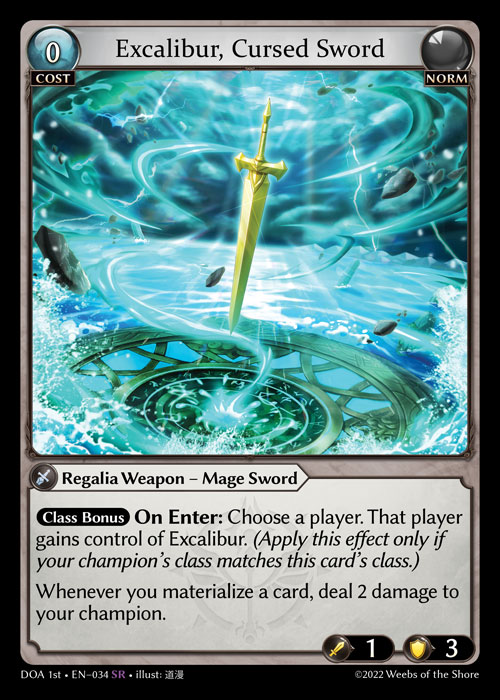 Effect
Class Bonus

On Enter:

Choose a player. That player gains control of Excalibur.

(Apply this effect only if your champion's class matches this card's class.)

Whenever you materialize a card, deal 2 damage to your champion.
Population
Normal ≈2,400
Foil ≈109