Endura, Scepter of Ignition (trading card)
A card in the Grand Archive trading card game.
Table of Contents
DOAp · EN-012 R
This card is part of the Dawn of Ashes Prelude set.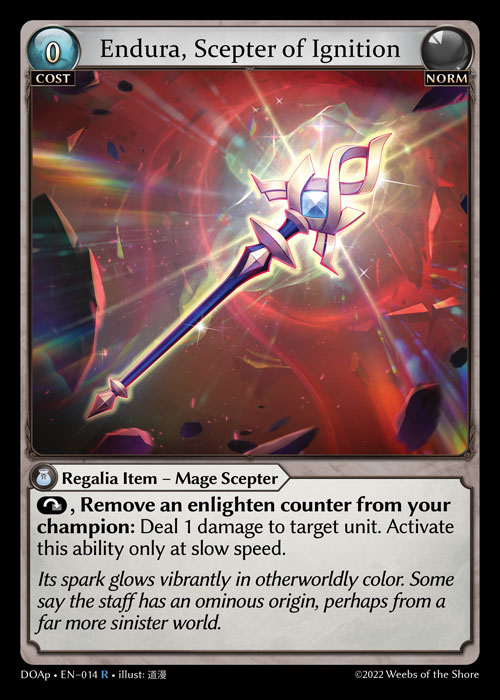 Effect
, Remove an enlighten counter from your champion:

Deal 1 damage to target unit. Activate this ability only at slow speed.
Population
Normal – ≈7,500
For the full card stats, view this card on Grand Archive Index.
KSP · EN-006 PR
A foil version of the Endura, Scepter of Ignition card was included in the Kickstarter promo set.
This card was announced 24th December 2021 in Kickstarter update #8.
This card was originally identified as KS PROMO-002.
This card was awarded to anyone who backed the Kickstarter campaign, giving it a total population of 1,539.