A card in the Grand Archive trading card game.
Table of Contents
DOA 1st · EN-129 U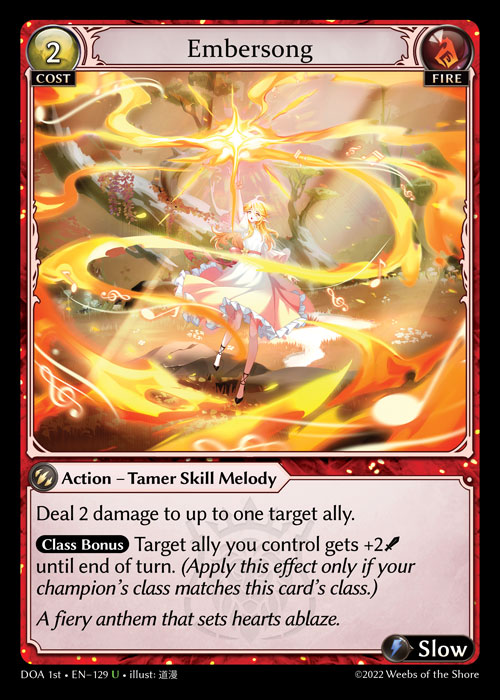 Effect
Deal 2 damage to up to one target ally.

Class Bonus

Target ally you control gets +2 until end of turn.

(Apply this effect only if your champion's class matches this card's class.)
Rules
2022-12-27 – If the target receiving the +2 power does not exist during the resolution of Embersong, the entire card will is negated.
2022-12-27 – If the target being dealt 2 damage does not exist during the resolution of Embersong, the card will not is negated, because zero targets is still a valid amount of targets for 'up to one.'
Population
Normal ≈8,400
Foil ≈141