Corhazi Infiltrator (card)
A card in the Grand Archive trading card game.
Table of Contents
DOA 1st · EN-257 R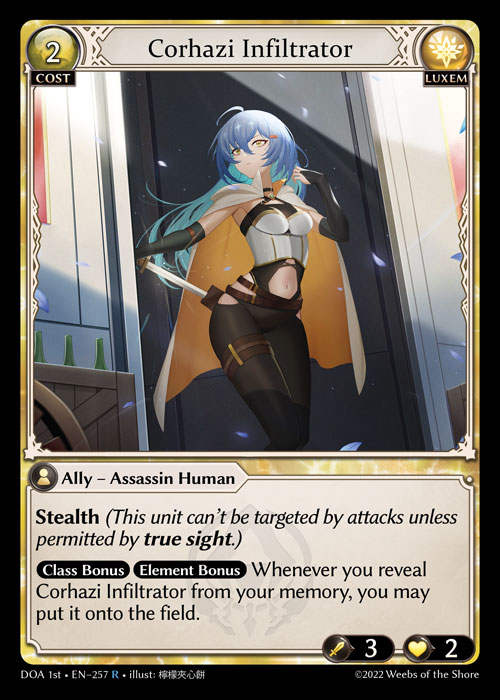 Effect
Stealth

(This unit can't be targeted by attacks unless permitted by

true sight

.)

Class Bonus

Element Bonus

Whenever you reveal Corhazi Infiltrator from your memory, you may put it onto the field.
Population
Normal ≈4,000
Foil ≈127