Camelot, Impenetrable (card)
A card in the Grand Archive trading card game.
Table of Contents
DOA 1st · EN-204 SR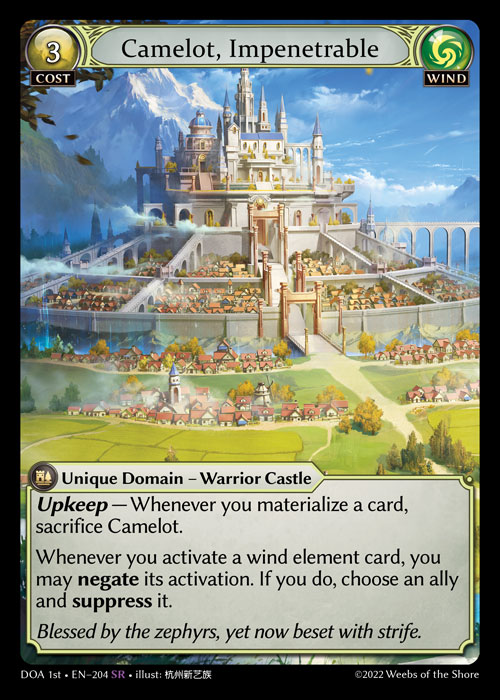 Effect
Upkeep

— Whenever you materialize a card, sacrifice Camelot. Whenever you activate a wind element card, you may </span class="effect__label">negate its activation. If you do, choose an ally and

suppress

it.
</span>
Population
Normal ≈2,400
Foil ≈109