Caliburn of Silencing (card)
A card in the Grand Archive trading card game.
Table of Contents
DOAp · EN-030 SR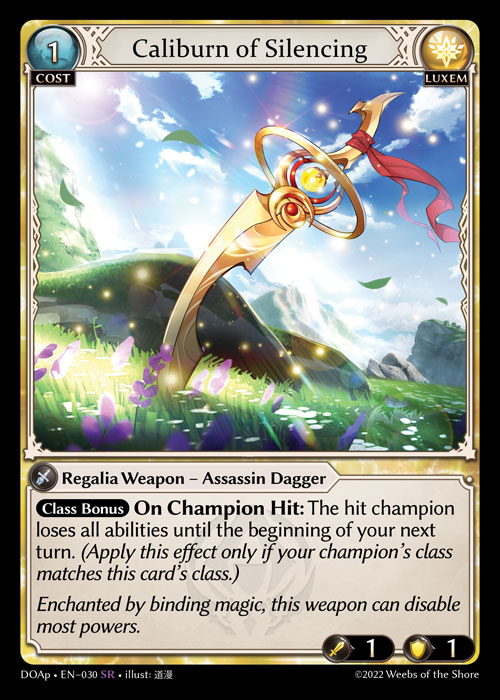 Effect
Class Bonus

On Champion Hit:

The hit champion loses all abilities until the beginning of your next turn.

(Apply this effect only if your champion's class matches this card's class.)
Rules
2022-12-27 – A champion hit by Caliburn of Silencing has cards in its lineage lose their abilities temporarily, as well.
2022-12-27 – On Hit only triggers when 1 or more damage is dealt from the source. If all of the damage was prevented, then On Hit will not trigger.