Barrier Servant (trading card)
A card in the Grand Archive trading card game.
Table of Contents
DOAp · EN-027 C
This card is part of the Dawn of Ashes Prelude set.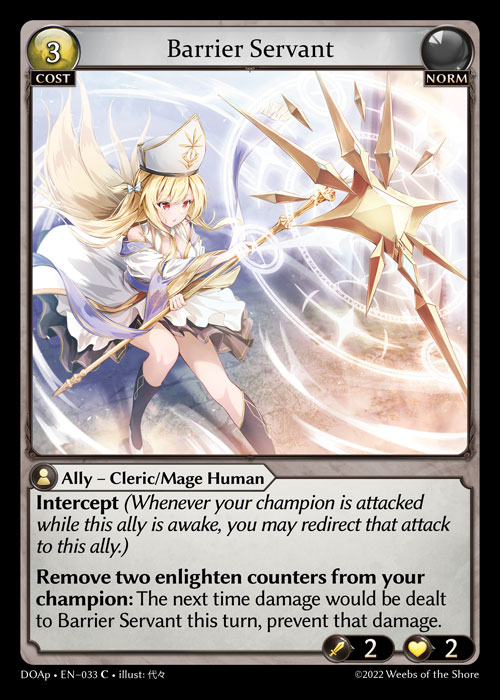 Effect
Intercept

(When your champion is attacked while this ally is awake, you may redirect that attack to this ally.)

Remove two enlighten counters from your champion:

The next time damage would be dealt to Barrier Servant this turn, prevent that damage.
Population
Normal – ≈22,500
For the full card stats, view this card on Grand Archive Index.