Avalon, Cursed Isle (card)
A card in the Grand Archive trading card game.
Table of Contents
DOA 1st · EN-160 SR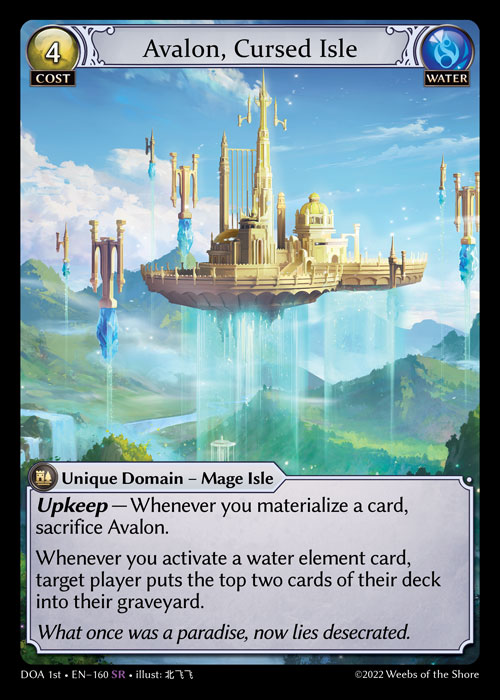 Effect
Upkeep

— Whenever you materialize a card, sacrifice Avalon. Whenever you activate a water element card, target player puts the top two cards of their deck into their graveyard.
Population
Normal ≈2,400
Foil ≈109