A card in the Grand Archive trading card game.
Table of Contents
DOA 1st · EN-020 C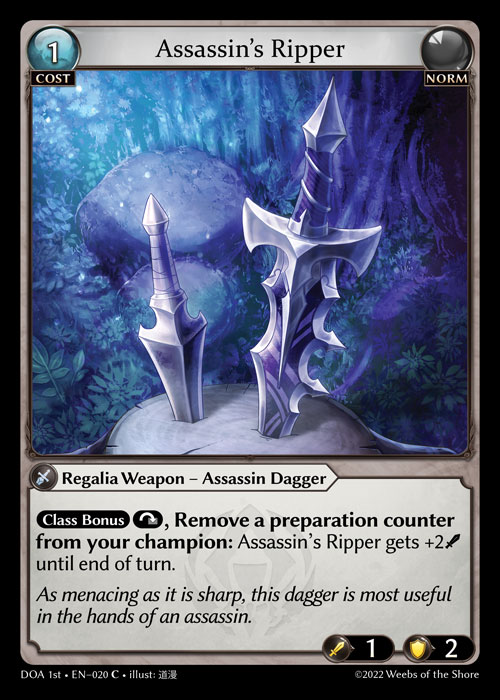 Effect
Class Bonus

, Remove a preparation counter from your champion:

Assassin's Ripper gets +2 until end of turn.
Rules
2022-12-27 – Weapons can still be used for an attack even when they're rested.
Population
Normal ≈24,000
Foil ≈157