Arcanist's Prism (trading card)
A card in the Grand Archive trading card game.
Table of Contents
DOAp · EN-024 SR
This card is part of the Dawn of Ashes Prelude set.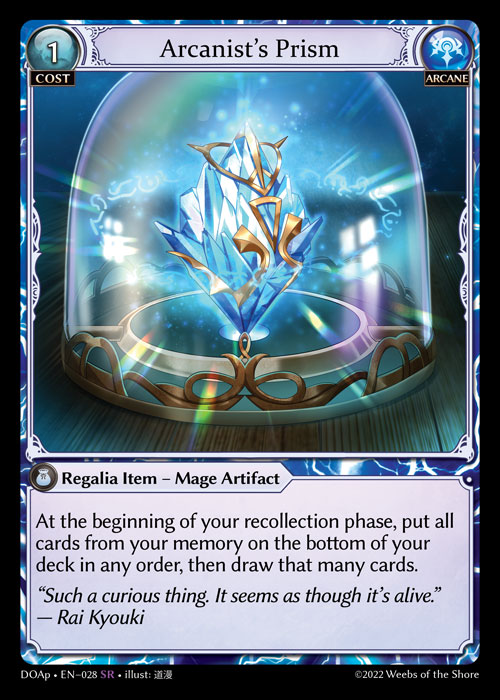 Effect
At the beginning of your recollection phase, put all cards from your memory on the bottom of your deck in any order, then draw that many cards.
Population
Normal – ≈7,500
For the full card stats, view this card on Grand Archive Index.
KSP · EN-004 PR
A foil version of the Arcanist's Prism card was included in the Kickstarter promo set.
This card was announced alongside the Prismatic Edge (KSP · EN-007 PR) Kickstarter promo on 31st December 2021 in Kickstarter update #11.
This card was originally identified as KS PROMO-004.
This card was awarded to anyone who backed the Kickstarter campaign, giving it a total population of 1,539.