Allen, Beast Beckoner (card)
A card in the Grand Archive trading card game.
Table of Contents
DOA 1st · EN-016 C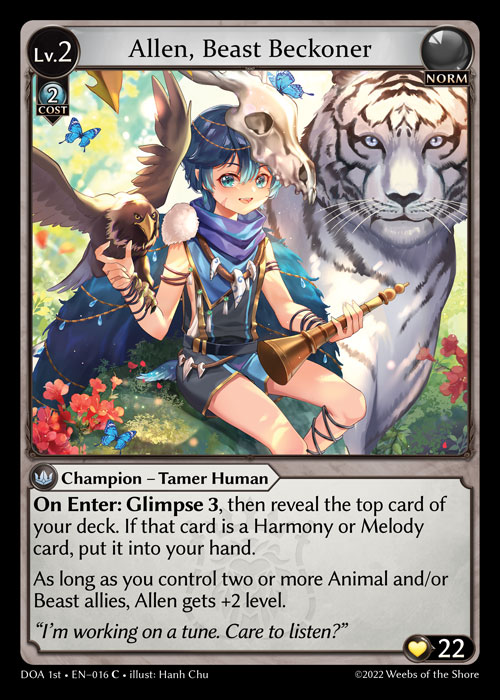 Effect
On Enter: Glimpse 3

, then reveal the top card of your deck. If that card is a Harmony or Melody card, put it into your hand. As long as you control two or more Animal and/or Beast allies, Allen gets +2 level.
Rules
2022-12-27 – To get Allen's +2 level effect active, you can either control two Animals, one Animal and one Beast, or two Beasts.
Population
Normal ≈24,000