Advent of the Stormcaller (card)
A card in the Grand Archive trading card game.
Table of Contents
DOA 1st · EN-237 SR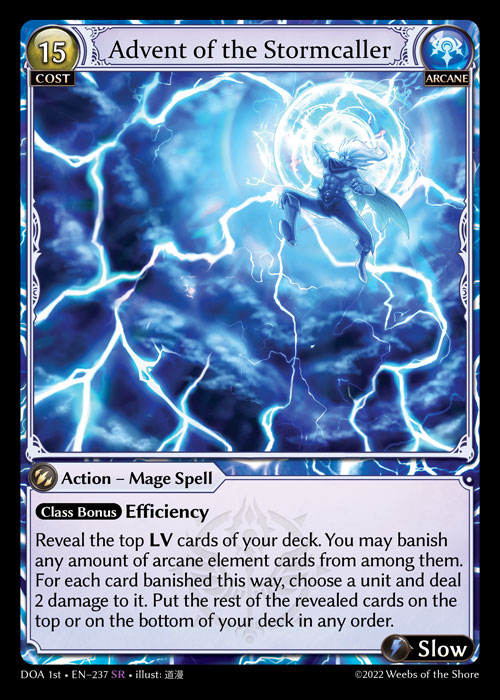 Effect
Class Bonus

Efficiency

Reveal the top

LV

cards of your deck. You may banish any amount of arcane element cards from among them. For each card banished this way, choose a unit and deal 2 damage to it. Put the rest of the revealed cards on the top or on the bottom of your deck in any order.
Rules
2022-12-27 – The 2 damage dealt by Advent of the Stormcaller is dealt in multiple instances.
Population
Normal ≈2,400
Foil ≈109